Rank Your Videos on Google's First Page by Targeting the RIGHT Keywords

100% of the Time
Innovative New Software TELLS You Whether You Can Rank a Video
on Page 1 of Google for ANY Given Keyword
Resulting in Endless Page 1 Rankings that You Can PROFIT from
Instantly identify keywords that you are certain to rank for on Google's 1st page of results.
Targeting near impossible keywords will waste your time, effort and money. Our software solves that issue.
Our software will calculate and crunch data from both Google and Youtube providing you with a clear and precise answer for ANY keyword.
Transform Your Video Marketing Results and RANKINGS
With a Few Simple Clicks
Quickly uncover longtail keywords that are being searched for in Google. You can of course SKIP this step and enter your OWN list of keywords instead.
Our software will process each keyword and calculate everything for you on autopilot.
One final click and our software will tell you the likelihood of being able to rank a video on Google's first page for your keywords without you having to use lots of tools or tedious processes.
It will give you an accurate ANSWER, with ZERO work required from yourself!
You are able to SAVE the resulting data and conclusion to a data file with a single click and then quickly recall all of your stored results in a nicely formatted table.
You can also CLEAR your stored results at any time.
FINAL STEP…
Create Your Video and Watch it RANK on Page 1 of Google
for Your APPROVED Keyword
Here's What Others think About Video Keyword Spy
and the
Results
You Can Get With it
In Fact, Look at What Some Members of a Popular Video Marketing Group Are Saying About Video Keyword Spy
Dear Internet Marketer,
My name is Andy Black and I have been earning a healthy income from the internet since 2007. During this time my area of expertise has been mostly within the "realms" of SEO (Search Engine Optimization).
The science behind ranking content highly on Google
to obtain FREE organic, highly targeted traffic.
Over the last 3-4 years I have been focusing purely on "Video SEO" and as a result have devised my own unique strategy for ranking videos on Google's first page of results. A highly effective strategy that is evergreen and that has been responsible for thousands of page 1 Google rankings.
The BIGGEST mistake people make when publishing and ranking videos is
They Target The Wrong Keywords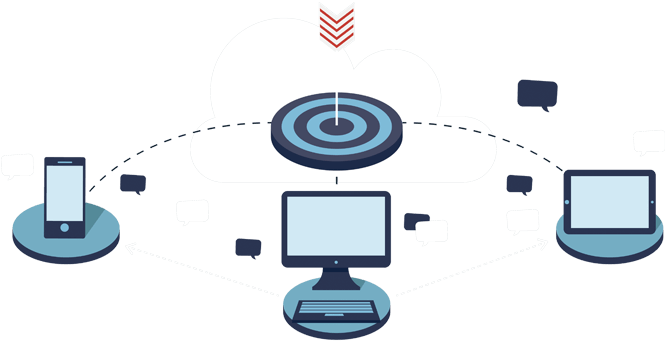 There are literally BILLIONS of keywords to choose from and no matter how well you optimize your videos, a large percentage of those will be impossible to rank.
It has become apparent to me that most people use pure GUESSWORK when it comes to choosing their keywords. Or, they use software tools that give massively skewed "answers" and are simply not up for the job.
This has always frustrated me as I KNOW how to choose the RIGHT keywords. Keywords that are destined for page 1, even with basic optimization.
So, I Decided To Create A Solution
that Would MULTIPLY My Page 1 Rankings
A solution that would completely AUTOMATE the tedious process that I go through each time I choose a keyword to rank.
To do this process manually requires you to study the top ranked results in both Google and Youtube. It requires you to dissect content, crunch numbers and calculate data.
It's not easy. However, what if you didn't have to do all of this tedious analysis?
Imagine being able to enter a keyword (or list of keywords) into a software tool and instantly find out how EASY (or hard) it would be to "rank a video" for. With a high level of accuracy.
After lots of development and testing
Video Keyword Spy is my brand new desktop software that allows you to quickly identify just how easy or hard ANY specific keyword would be to "rank a video for on Google".
Unlike other software tools it calculates the CORRECT data that is required to give an accurate conclusion. Video Keyword Spy will prevent you from wasting valuable time and energy trying to rank "Un-rankable" keywords, and instead allow you to target keywords that are sure to land on Google's first page.
Here Are Some Examples of How Effective our Software Is
Not Only is it Highly Accurate for Local Keywords as Shown Above
It Will Also Accurately Predict Product
and Product Review Keywords too
With Video Keyword Spy you will be able to…
Rank product review videos and earn commissions
Rank videos for local / offline businesses and then SELL or RENT those rankings
Rank videos for your OWN products and services
Rank videos for seasonal trends such as Black Friday, Halloween or Christmas
PLUS MUCH MORE
Imagine the views, traffic and sales you will have when you are finally achieving MORE page 1 Google rankings than ever before.
Believe me, you will find NO "Money" on page 5 of Google. All the money and exposure comes from the FIRST page. With Video Keyword Spy you will be able to land your videos firmly on page 1 over and over again.
All by choosing the right keywords
and avoiding the wrong keywords
Watch the Software Demo Below to See How Our Software
Will Get You MORE Page 1 Rankings
Risk Free 30-Day Money Back Guarantee
I'm so confident that you will find Video Keyword Spy INVALUABLE for your video marketing that I'm willing to offer you a full 30-day money back guarantee, if you are not happy with the results my software gives you.
If you're not happy and you are within your 30-day guarantee, simply submit a support ticket containing the reasons for your refund request and we will refund every cent.
However, I'm pretty sure that you will find yourself using Video Keyword Spy with EVERY video you publish and rank from now on.
Yes, there is. However, it doesn't take anything away from the software that is being advertised on this page. The software being sold on this page is the FULL "Pro Edition" version. So, you will NOT be offered a "better" version after investing in your licensed copy. After investing in the software via this page you WILL have the FULL version with all the features.
The OTO that you will be offered is a full 7-day access pass to our flagship cloud-based software product "vMarketerPro" for a single $1 investment.
vMarketerPro allows you to quickly create and RANK an unlimited number of slick marketing videos and although it is EASY to use, it is feature rich giving you a ton of benefits at your fingertips (that other video marketing systems do not offer).
Are you ready to dominate Google with your videos?
Invest in your copy below
Grab Your Full Pro Edition Copy of Video Keyword Spy Below for Only $67
(This is a FULL complete version – You will NOT be offered a better version after investing)

(Windows software – Can also run on a Mac using VMware Fusion or Parallels)
Remember, with your copy of Video Keyword Spy you will be removing ALL guesswork when "choosing" keywords to rank your videos for. It will be like having a professional SEO expert by your side, advising you with EVERY video you publish.
See you in the member's area!
Andy Black
Internet Entrepreneur since 2007
Copyright © 2016 – 2020 Video Keyword Spy. All Rights Reserved.